ABOUT DOUBLE ZERO ONE ZERO
We're two guys living in Skövde, Sweden. To survive the harsh winter and continuous attacks from nuclear alien polar bears, we started developing indie games.
We are currently working on our first commercial title: A "Censorship Simulator" called The Westport Independent
VIDEOS
IMAGES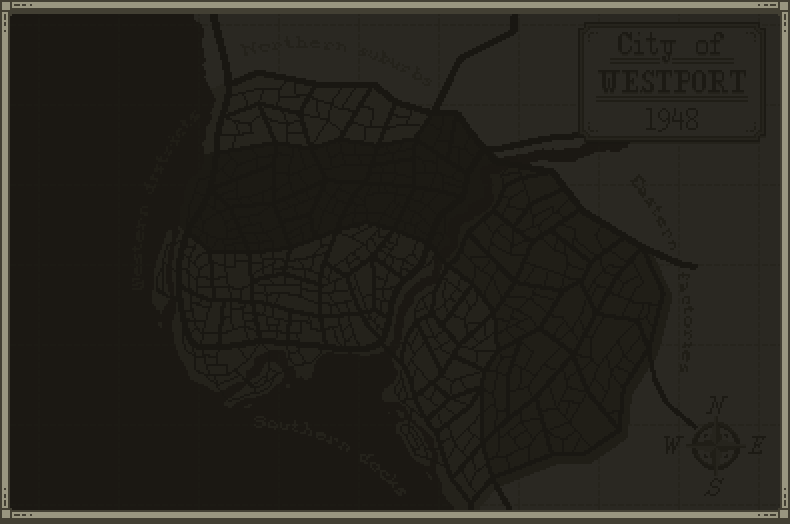 AWARDS and ARTICLES
AWARDS
Biggest surprise at The Media Indie Exchange (The Westport Independent)
ARTICLES
Alice O'Connor, Rock, Paper, Shotgun
"The outcome isn't so much about the Truth, as it is about the truth you think will serve you best"
Emanuel Maiberg, Vice Motherboard
"Bleak, creative, powerful stuff."
Marty Silva, IGN
"I found this first snapshot of The Westport Independent to be really engaging"
Samuel Roberts, PC Gamer
"Though Westport Independent explores the transformative power of the press, it also warns that truth is never absolute, especially when it comes to the messages implicit in a medium itself."
Jess Joho, Kill Screen
"A good simulation game puts you in an interesting role with great dilemmas. That's exactly what censorship simulator The Westport Independent does."
Kimberley Wallace, Game Informer
TEAM

PONTUS LUNDEN

PR Manager

Designer, Artist and Composer

KRISTIAN BRODAL

Programmer

CONTACT

PRESS CONTACT

WEBSITE

TWITTER
© Double Zero One Zero™ 2013 -